Iterators LLC Announced as a Clutch Leader!
Founded in 2018, Iterators LLC is a Boston-based application testing company. Here at Iterators, we have all the knowledge and tools to perform the testing and ensure you do not have a negative business impact due to nonconformance. Our experienced team is here to serve your business and its varying and unique needs.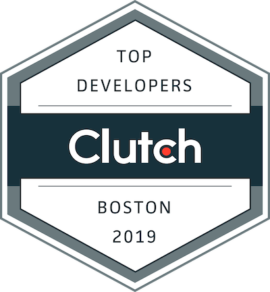 Clutch has recognized us as one of the top application testing companies. More specifically, Iterators LLC has been made a contender on the Leaders Matrix, a matrix of the top companies in this category. We believe our strong presence in the application testing industry and our persistent dedication to serving our clients were the main criteria in which we were chosen for this recognition.
For further clarification, Clutch is a B2B services ratings and reviews agency that strives to connect buyers with the best global service providers. Clutch's extensive research covers industries such as IT services, mobile app and web development, advertising and marketing, and more. With this research, they are able to provide buyers with crucial market insight to aid their business buying decisions.
The Manifest
In addition to our recognition on Clutch's main platform, we have also been recognized on Clutch's sister platform, The Manifest. On The Manifest, we are featured as one of the leading software testing companies. The Manifest is similar to Clutch in that it is another online database that researches top global B2B providers.
Visual Objects
Recently, Clutch announced the release of its newest sister website, Visual Objects. Visual Objects is a platform that provides buyers with a centralized catalog of the work leading B2B companies from around the world have delivered to their clients. On this platform, we are featured as one of the best software developers in the world.
To learn more about Iterators LLC and the services we offer, take a look at our Clutch profile.
About the Author
Jill Willcox began her career in the nursing field, which included work as a liaison between insurance companies and people who sustained life-changing injuries at work. Over time, Jill began to work as a program director for the Crown Center for Autism at Evanston Hospital, which was a grant-funded project producing best practices in the diagnosis of patients suspected to be on the autism spectrum. She also worked as a benefits consultant for Hewitt Associates LLC. Throughout each of these professional experiences, Jill has supported others – patients, co-workers, clients and now Iterators' employees.
Next Post
Diversity is a range of possibilities, it does not stop at gender and race