Ask Employees How to Create an Inclusive Workplace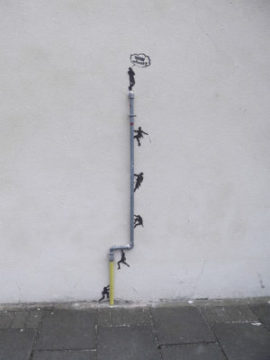 So – you've successfully built a diverse workforce, but now you realize that the transformation you're aiming for is only partly accomplished; that your workplace culture must change, too, to accommodate the varied people in it. You want to start the work of building this matching culture – a culture of inclusion that will ensure that all of your employees feel welcomed and relish coming to work every day? Great! You're doing the right thing. With that intention in mind, how can you best begin to build a culture of inclusivity and awareness?
The best first step toward designing a successful inclusion strategy for a diverse workplace is to listen to what your employees are saying. It seems obvious, but true listening is in short supply in our frenetic, hierarchical world. However afraid you are to understand the issues in your organization and bring them to light (and however much your legal team advises against it), knowledge is power, but it has to be done in a respectful and culturally competent way.
At JBC, we recommend and facilitate like-affinity focus groups as a powerful tool to figure out where the pain points are within organizations and certain diverse communities, while also identifying what works and what employees love about coming to work.
The best first step toward designing a successful inclusion strategy for a diverse workplace is to listen to what your employees are saying.

Jennifer Brown
We usually share the following tactical recommendations to get started:

Don't be afraid to recommend focus groups by affinity. The safety of an exclusive conversation of employees with a shared identity is a powerful experience for participants and will yield the richest and most accurate insights. People will appreciate being asked to participate and actually get excited that they are being invited to a forum to discuss their experiences.
Think beyond race and gender for your affinity groupings. Include LGBT, allies, millennials, and other generation-specific groups, as well as white men. Ask the same, general, open-ended questions across the board, and you will be intrigued by the similarities as well as stark differences that will show up and which are critical to be aware of.
Organizations have to create a safe place for employees to be vulnerable and honest. No direct reporting relationships should be present in the room when preparing focus groups or asking for employee feedback.
It's also useful to engage an outside contractor to conduct focus groups for you, rather than tasking your HR team. When employees feel they are being watched, especially by someone with any sort of relationship to performance reviews, they will be reluctant to speak candidly, and you won't get the critical information you need to move forward strategically and holistically.
The idea of participating in focus groups can cause anxiety among employees and employers alike, especially for people with speech and language disorders. Even so, for those belonging to this or to other identity groups, they can serve as the vents where many of the suppressed emotions and pain points around diversity surface, particularly in an otherwise constrained workplace. As a result, some may express concerns about the intent of the exercise or oppose it altogether. As a diversity consultant and advocate, I've heard every argument against getting like-identity groups together to talk openly. "Isn't this a case of special rights?", "Aren't we just inviting trouble by suggesting certain demographics get together to compare notes?", and my favorite, "Isn't this just another form of discrimination or exclusion?" Once people hear the feedback, however, they realize that we've created an environment where it's safe for all participants to reveal more of who they are, be honest about their experiences, connect into a community, and get excited that the company is finally looking at their challenges with a closer eye.
The very act of conducting focus groups can cause a seismic shift in the conversation. Gathering feedback is instructive as well as inspirational for many. Participants consider offering their name and resources, leading the charge for new initiatives and bolstering the effort—all because they've been asked and included.
It can be difficult for the senior leadership team to hear what employees are saying. We have encountered bewilderment, finger pointing, and defensiveness from senior leaders who sincerely had no idea what the daily life of their employees comprised. If you are a leader, I encourage you to open yourself to hearing what your employees have to say through the safety of focus groups. It's better to know than to pretend that everything is fine. It only represents a failure on your part if you then choose not to act to improve conditions on the trading floor, the manufacturing floor, or in the lab at your organization.
In order for individual employees to change, the culture around them has to begin to change. Good news, it doesn't have to happen all at once. But there is inevitably low-hanging fruit in the analysis of the focus groups; there are quick steps a leadership team can take to let the employee population know that they've been heard and that more changes are going to come.
Just the mere fact that a company is undertaking a hard look at its culture and levels of engagement goes a long way toward making all of your employees feel Welcomed, Valued, Respected, and Heard℠.
About the Author
Jennifer Brown is a global authority and dynamic speaker on topics of workplace diversity and inclusion, helping thousands of business leaders worldwide implement sustainable diversity and inclusion practices for their organizations. Her book, Inclusion: Diversity, the New Workplace & the Will to Change connects the dots between our diversity stories and our collective ability to influence organizations, one voice at a time. Visit www.jenniferbrownconsulting.co... for more information.
Previous Post
Neurodiversity is a Valuable Tool, Workplace Diversity, Accommodate Differences, ADA
Unique People Unique Approach Quality Results
We Can Help You
Contact Us
Iterators LLC is Certified Women-Owned Small Business (WOSB) and Women's Business Enterprise National Council WBENC-Certified WBE