Valuable Tools in the Workplace, Including Neurodiversity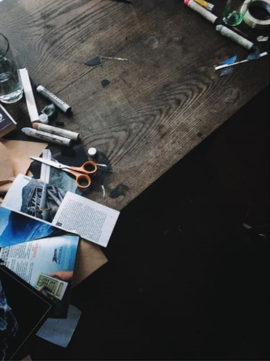 A family member with a language disorder came home late from school explaining that his foreign-language teacher kept him after class, suggested he transfer to a different class, stating she thought he would be "happier." She did not ask about his overall happiness or what this change would due to his academic schedule or extra-curricular activities.

While checking, it was discovered that the class she recommended was for students who were at least one year behind in the academic subject, and statistically, there was a higher percentage of students in this class with a learning disability.

This is a stunning example of how unconscious bias permeates our everyday experiences.
As a society, we do not accommodate differences well, but when we do, it almost always works better for all.
Many well-intentioned people assume if you have a language disorder you also have a cognitive impairment and it's a form of unconscious bias to pigeonhole everyone with such a broad brush.
As a society, we do not accommodate differences well, but when we do, it almost always works better for all. This is why diversity is so important in schools, businesses, and society as a whole.
We have learned to accommodate certain differences well. For example, another family member came home excited with the news that they had two co-teachers for the coming school year. We did not know why, but the reason soon became crystal clear. One co-teacher spoke all lessons to the class while the second co-teacher signed every word for the hearing-impaired student in class. In the process of adapting for this student, the entire class learned sign language. It also taught the class the real meaning of diversity, acceptance, and teamwork, which are all valuable tools in the workplace.
Our family member never did change classes. He told his teacher he was not academically behind and thought he would be bored in the other class. He also told her the change in schedule would conflict with the honors physics class.
Some months later, the foreign language teacher bumped into us and it was evident she learned a valuable lesson. She expressed how much fun she had teaching this student. She also said she taught for 25 years and hadn't had the opportunity to experience a lot of diversity, and now felt like the master teacher she was considered to be.
About the Author
Jill Willcox has worked on accessibility issues for most of her professional career. Iterators is an inclusive women-owned small business (WOSB) certified by the Small Business Administration and WBENC. We provide software testing services for websites, mobile apps, enterprise software, and PDF remediation services, rendering PDFs ADA compliant.
Next Post
Employees More Productive with Culture of Inclusion, Accommodate, ADA
Previous Post
Listen to What People say, Linguistic Diversity, Speech-Language Disabilities
Unique People Unique Approach Quality Results
We Can Help You
Contact Us
Iterators LLC is Certified Women-Owned Small Business (WOSB) and Women's Business Enterprise National Council WBENC-Certified WBE