10 Top-Rated Test Management Tools for Streamlining Quality Assurance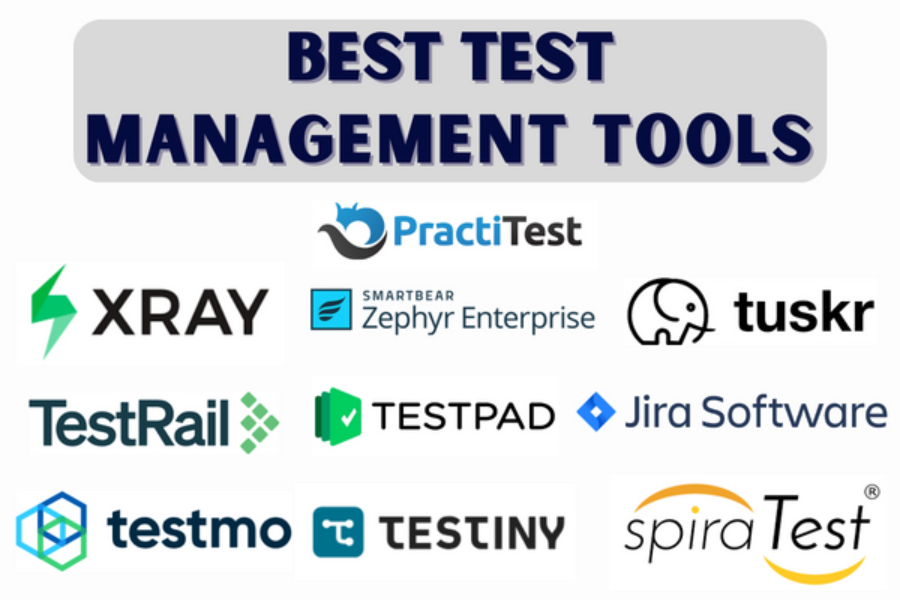 Test management tools are software solutions that enable teams to manage and automate the evaluation, execution, and analysis of tests. These tools provide a centralized platform for tracking progress, managing tests, and ensuring quality throughout the product development lifecycle. With these tools in place, teams can easily track progress against quality goals and improve overall software quality assurance.
Quality test management tools can help to reduce manual effort by automating routine tasks such as setting up test environments, running tests, tracking defects/bugs, analyzing results, and providing reports. Additionally, these solutions can improve visibility into the testing process so that teams can quickly identify areas of improvement or inspection points. Additionally, they provide an auditable record of all activities over time to ensure consistent standards across the entire project lifecycle.
This article provides an overview of the 10 best test management tools currently available on the market, as well as key features that each solution brings to the table.
10 Best Test Management Tools
In evaluating each test management solution, we considered factors such as ease of use, scalability, cost, and feature set. We also looked at how each tool integrates with other systems in order to provide teams with a comprehensive testing solution. After careful consideration, we have identified the following 10 test management tools as the best in class.
#1 PractiTest
#2 TestRail
#3 Zephyr Enterprise
#4 Tuskr
#5 Xray
#6 Testpad
#7 Jira
#8 Testmo
#9 Testiny
#10 SpiraTest
#1 PractiTest

Integrations: Jira, ClickUp, Azure DevOps, Bugzilla, Pivotal Tracker, YouTrack, Redmine, and more
Price: paid plans started from $37/month. A 14-day free trial is available.
PractiTest is a test management solution that provides teams with the tools necessary for managing and automating tests. It helps teams to better organize and manage their test process from planning, and execution to reporting. It also allows users to collaborate more effectively with its centralized bug-tracking system.
Features of PractiTest:
Automated test execution and reporting
Comprehensive bug tracking system
Centralized issue management
Traceability matrix for better organization and visibility
Comprehensive coverage of different platforms including web, mobile, and desktop testing
Cross-platform support for Windows, macOS, Linux, iOS, and Android
Comprehensive test coverage analysis with real-time reports
Easy customization with drag-and-drop features for test suites
Comprehensive API support for seamless integration with other platforms
Automated notifications and alerts for project updates.
PractiTest is a comprehensive solution for test management. It offers teams an easy-to-use tool that helps them manage and automate their tests with its range of features.
#2 TestRail

Integrations: Jira, Jenkins, Functionalize, Global App Testing, Redmine, Randorex Studio, Azure DevOps and more.
Price: paid plans started from $37/month/1 user. A 14-day free trial is available.
TestRail is a powerful test management tool that helps teams streamline software testing. It allows users to create, organize, and track their test cases, manage test runs, and generate meaningful reports to keep stakeholders informed.
TestRail is a highly favored tool among the team at Iterators. We rely on it daily to serve clients such as Boston College, the Library of Congress, Anew Climate, and many more. Its performance has consistently met our expectations, leaving us thoroughly satisfied with its capabilities.

Features of TestRail:
Comprehensive test case management with customizable statuses, priorities, and types
Easy to configure test plans for tracking progress or milestones
Automated test execution with customizable reports and status updates
Track issues in real time for instant debugging and correction
Easy integration with bug tracking, version control, and CI systems
Ability to assign tests to team members for execution and review
TestRail Cloud and server-based installations for maximum flexibility
Secure data storage in the cloud or on-premises
Customizable dashboards for gaining an overview of testing progress
Automated email notifications to keep stakeholders informed
Support for international character sets and languages.
TestRail is the perfect tool for any software team that needs to manage their test cases and track progress in an organized and efficient way. It provides a comprehensive suite of features to enable teams to quickly and accurately test their applications. We can comfortably recommend incorporating TestRail into your workflow as we have been extremely happy with its performance and functionality.
#3 Zephyr Enterprise

Integrations: TestComplete, ReadyAPI, Atlassian JIRA, Jenkins, and Selenium
Price: paid plans. A 14-day free trial is available.

Zephyr Enterprise is a software system that provides a complete solution for managing IT projects and resources. It offers complete visibility, control, and governance over IT investments. With this platform, businesses can better manage their IT investments and achieve higher productivity and enhanced agility in their operations.

Features of Zephyr Enterprise:
Real-time collaborative team management
Task tracking and reporting capabilities
Integrated project planning and tracking tools
Robust analytics and reporting capabilities
Intuitive UI for users of all skill levels
Shareable reports and project records for easy monitoring of progress
Secure data storage and multiple authentication options
Cloud-based scalability for large teams and projects
24/7 customer support for any technical issues
Mobile app for convenient on-the-go access
Customizable templates to streamline project setup
Comprehensive API for customizing and extending the platform
Advanced task management and assignment capabilities to keep teams on track
Detailed activity logs to stay up-to-date on team progress
Automation features for streamlining processes and saving time.
Zephyr Enterprise is a powerful platform providing businesses with comprehensive tools for managing their IT investments. This allows for better management and oversight of resources and increased flexibility to improve business performance.
#4 Tuskr

Integrations: Jira, GitHub, GitLab, Google Chat, Trello, Toggl, and more than 400 applications.
Price: free and paid plans start from $9/month. A 30-day free trial is available.

Tuskr is an innovative project and task management platform designed to help teams collaborate more efficiently. It offers a variety of organizational tools such as task tracking, project management, and team communication tools.

Features of Tuskr:
Powerful search features with advanced filters and sorting options to quickly locate tasks
Ability to create templates for repeatable tasks, including time tracking and budgeting options for better project management
Automation features to streamline workflows and reduce manual testing efforts
Collaborative workspaces to assign and manage tasks effectively with other team members
Automated notifications for task updates, enabling you to stay on top of project progress
Comprehensive reporting tools to monitor task performance and activity
Mobile-friendly interface with optimized user experience for on-the-go task management
Security features to ensure data privacy and secure access control.
Tuskr is a powerful and versatile task management solution that provides all the features you need to stay organized, efficient, and productive. It's easy to use, secure, and highly customizable so you can tailor it to suit the needs of your team.
#5 Xray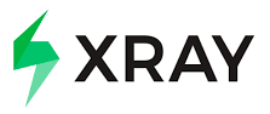 Integrations: Functionize, Test Modeller, Katalon, Jira Snapshots, AnovaApps Power Suite, Jenkins, Apwide, and more.
Price: paid plans. A 30-day free trial is available.

Xray is an advanced test management tool designed to help software teams increase their QA effectiveness and streamline the testing process. Xray provides users with comprehensive test management features such as issue tracking, requirements coverage, advanced reporting, and analytics capabilities.

Features of Xray:
Issue tracking and real-time reporting
Advanced test execution and coverage analysis
Requirements traceability
Automated test planning and execution
Integrated defect management
Comprehensive analytics and reporting capabilities
Cloud-based, secure architecture for remote teams
Scalable and easy-to-use testing environment
Comprehensive support and training resources are available
Customizable test cases for effective test management
Automated test reports for improved visibility and reporting
Comprehensive user access and authorization control
Supports popular platforms such as Windows, Mac, Linux, iOS, and Android.
Xray is a testing tool that offers teams useful features and capabilities for efficient test management. The software provides various features such as issue tracking, test execution, coverage analysis, and defect management to ensure that the software development process is of high quality.

#6 Testpad

Integrations: Jira, GitHub, PivotalTracker
Price: paid plans start from $49/month. A 30-day free trial is available.

Testpad is a tool for test management that is designed to be quick and easy to use. With Testpad, teams can create, run, and track tests with ease and efficiency. It supports multiple types of tests, from manual to automated, and helps organizations to effectively manage their testing process.

Features of Testpad:
Create and run tests quickly with an intuitive drag-and-drop interface
Ability to save test cases for easy reuse
Monitor progress and status of tests in real-time
Support for manual and automated tests
Ability to collaborate with teams in real time by sharing test cases
Automatically generate test reports for further analysis.
Automatically generate reports to track test coverage and progress
Supports multiple environments and devices for testing
Generates detailed metrics about tests
Easy to customize to meet your testing needs
Comprehensive support for test management across multiple teams and projects
Ability to assign tasks, review them, and provide feedback.
Testpad is a software tool that helps organizations with test management. It enables them to create, execute, and monitor tests in a way that is productive and powerful. The tool can handle various types of tests, allows for teamwork and reporting, and offers flexibility for users to tailor it to their specific testing requirements.
#7 Jira

Integrations: Testpad, Zephyr Enterprise, TestRail, Moro, Figma, Jenkins, Bamboo, Azure DevOps, PractiTest and more.
Price: free and paid plans start from $7.75/month/user. A 14-day free trial is available.

Jira Software is a highly popular test management tool used by development teams to manage software testing. It provides a powerful platform to coordinate and track all aspects of the testing process, from setting up test cases to bug tracking and reporting.

Features of Jira:
Create and organize test cases
Track the progress of tests and bugs
Share results with other stakeholders
Flexible for customizing to support different testing methodologies
Centralized dashboard for real-time tracking
Custom reporting and analysis capabilities
Supports multiple users and roles
Attach files, screenshots, and comments to each issue
Powerful API for integration with other software
Highly secure and compliant with data security standards
Comprehensive customer support.
Overall, Jira is an effective and comprehensive test management tool for software development teams. It offers a wide range of features for creating, organizing, tracking, and reporting tests. With its powerful platform and customizable options, Jira makes it easy for teams to stay organized and manage their testing process efficiently.
#8 Testmo

Integrations: Jira, GitHub, GitLab, Trello, Jenkins, Selenium, Cucumber, Appium, and more.
Price: paid plans start from $99/month. A 21-day free trial is available.

Testmo is a comprehensive test management tool that allows teams to manage and execute their software tests efficiently. Testmo ensures that teams are able to accurately monitor and control their software testing processes with minimal effort.

Features of Testmo:
Integrated bug tracking
Automated test suite creation
Maintenance of test scripts
Real-time visualization of test progress
Supported programming languages: JavaScript (Node.js), Golang, Python, Java, C++
Intuitive user interface
The quick and efficient test management process
Produce high-quality results
Ease of collaboration between test and developer teams
Ability to test web, mobile, and API solutions
Flexible reports generation
Powerful analytics tools for tracking test progress and results.
Overall, Testmo provides an effective solution for teams that need to quickly and efficiently manage their test scenarios and produce high-quality results. With its wide range of features and intuitive user interface, Testmo is a great choice for teams seeking effective test management.
#9 Testiny

Integrations: Jira, Playwright, Selenium, GitHub, Jenkins, and more
Price: free and paid plans start from $15/month. A 14-day free trial is available.

Testiny is an effective solution for managing tests. It simplifies the task of managing and running tests, enabling users to collaborate with team members across multiple projects easily. Testiny also provides a platform for sharing test cases, recording detailed bug reports, tracking test coverage, and monitoring progress throughout the lifecycle of any project.

Features of Testiny:
Easy setup and onboarding
Test case management
Ability to share test cases with team members
Integration with popular CI/CD tools
Detailed bug reporting
Robust test coverage tracking
Dashboard for monitoring the progress of projects throughout the lifecycle
Collaboration features for remote teams
Automated testing solutions
Advanced reporting metrics and analytics
Remote execution of tests on real devices or emulators
Execution of parallel tests on multiple devices at once.
Testiny provides a comprehensive platform for managing and executing tests, enabling teams to streamline their development process while also providing collaboration tools for remote teams. With its powerful features and integrations, Testiny is the ideal tool for any project.
#10 SpiraTest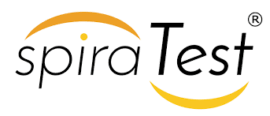 Integrations: Azure DevOps, Micro Focus, Jira, GitHu, GitLab, TestRail, PractiTest, TestLink, Microsoft Office Documents, and more
Price: paid plans, starting from $31,59/month/user. A 30-day free trial is available

SpiraTest is a comprehensive test management tool used by software development teams to efficiently plan, track, and manage the testing of their applications. With its intuitive user interface and robust administration capabilities, SpiraTest helps teams automate manual processes, improve collaboration between stakeholders, and ensure that the right tests are executed at the right time.

Features of SpiraTest:
Easy test case creation and editing
Integration with popular bug-tracking systems
Automated test suites for repeatable testing processes
Robust reporting and analytics capabilities
Real-time monitoring of test progress status
Ability to customize workflows to fit team needs
Project and iteration planning tools
Test execution on multiple devices through a single interface
Flexible reporting and test data export options
Access to a library of predefined tests.
Overall, SpiraTest provides an effective solution for teams looking to manage their software testing process more efficiently. With its robust features and integrations, SpiraTest makes it easy for teams to plan, track, and coordinate the testing of their applications in one place.
Final Thoughts
To sum up, test management tools are important in making quality assurance and software testing processes more efficient. They allow tests to be managed and automated in one place, progress to be tracked, and test results to be analyzed. By decreasing manual work, enhancing visibility, and promoting collaboration, the integration of test automation and management services empowers teams to attain their quality objectives while elevating the overall standard of software quality assurance.
The selection of test management services depends on individual project needs, team choices, and integration requirements. Our list of test management solutions provides various functions that can help your team manage tests, monitor progress, ensure high-quality software production, and stay organized and efficient.
Relevant Resources:
About the Author
David Willcox graduated with a Bachelor of Science from Tulsa University having double majored in Chemical Engineering and Mathematics. He earned his doctorate in Chemical Engineering from Northwestern University. He has a broad background in education, industry and software testing. David has written software for 40 years, starting with BASIC, which was originally stored on yellow punch tape. Since that time, David has expanded his skills and is proficient in Assembly Language, Pascal, C, Objective-C, Visual Basic, C#, LabVIEW.NET, Python, R, HTML and JAVA.  
Next Post
This guide provides a step-by-step template for writing a test plan, plus tips for suc...
Previous Post
Discover the crucial difference: test scenarios vs test cases. Learn how these tools s...
Unique People Unique Approach Quality Results
We Can Help You
Contact Us
Iterators LLC is Certified Women-Owned Small Business (WOSB) and Women's Business Enterprise National Council WBENC-Certified WBE