Clutch Names Iterators LLC As A Top Certified Women-Owned Business For 2022
"Software developed in a vacuum is rarely great—great software results from constant iteration and why we named our company Iterators five years ago. Our testers are real people working outside of the development process. We test and validate software every day, and our employees, including neurodiverse employees, get to do what they do best in a supported environment." - Jill Wilcox, Co-Founder of Iterators.
Iterators LLC has been named a Top Certified Women-owned Business, again in 2022. (https://IteratorsTesting.com) and was built to ensure that companies do not settle for shoddy software that has not been properly tested. Iterators works on an array of software testing services for small start-ups, Enterprise software and works for local, state, and federal government.
Our team is thrilled to announce that we have recently been named a Clutch top certified women-owned business for 2022.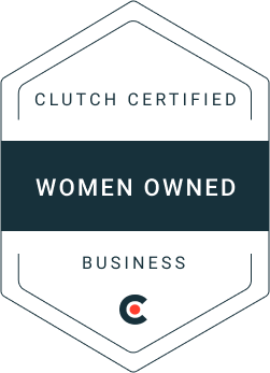 Clutch is an online review and rating platform that primarily serves the B2B industry. They spotlight leading B2B firms that might not otherwise get it with their awards and certification programs. Our team invests so much time and work into ensuring that our clients get the best possible results from their projects. Knowing that we have not only succeeded in those endeavors, but we did enough for them to award us for it also means more to us than words can express.
We express our gratitude to our clients in Boston (our home base) and beyond, without whom this award would not be possible. Our team recognizes that it takes time and effort to be able to provide enough support to make this accolade possible. They did so on our behalf is something we truly appreciate.
Discover what an award-winning service feels like by visiting our website and contacting our team today. Let's make sure your software is the best it can be together.
About the Author
Jill Willcox has worked on accessibility issues for most of her professional career. Iterators is an inclusive women-owned small business (WOSB) certified by the Small Business Administration and WBENC. We provide software testing services for websites, mobile apps, enterprise software, and PDF remediation services, rendering PDFs ADA compliant.
Next Post
Accessibility Testing, as related to software or a website, focuses on if the software...
Previous Post
This case study covers everything from writing requirement documents for our clients t...
Unique People Unique Approach Quality Results
We Can Help You
Contact Us
Iterators LLC is Certified Women-Owned Small Business (WOSB) and Women's Business Enterprise National Council WBENC-Certified WBE