PDF Remediation - Making PDFs ADA Compliant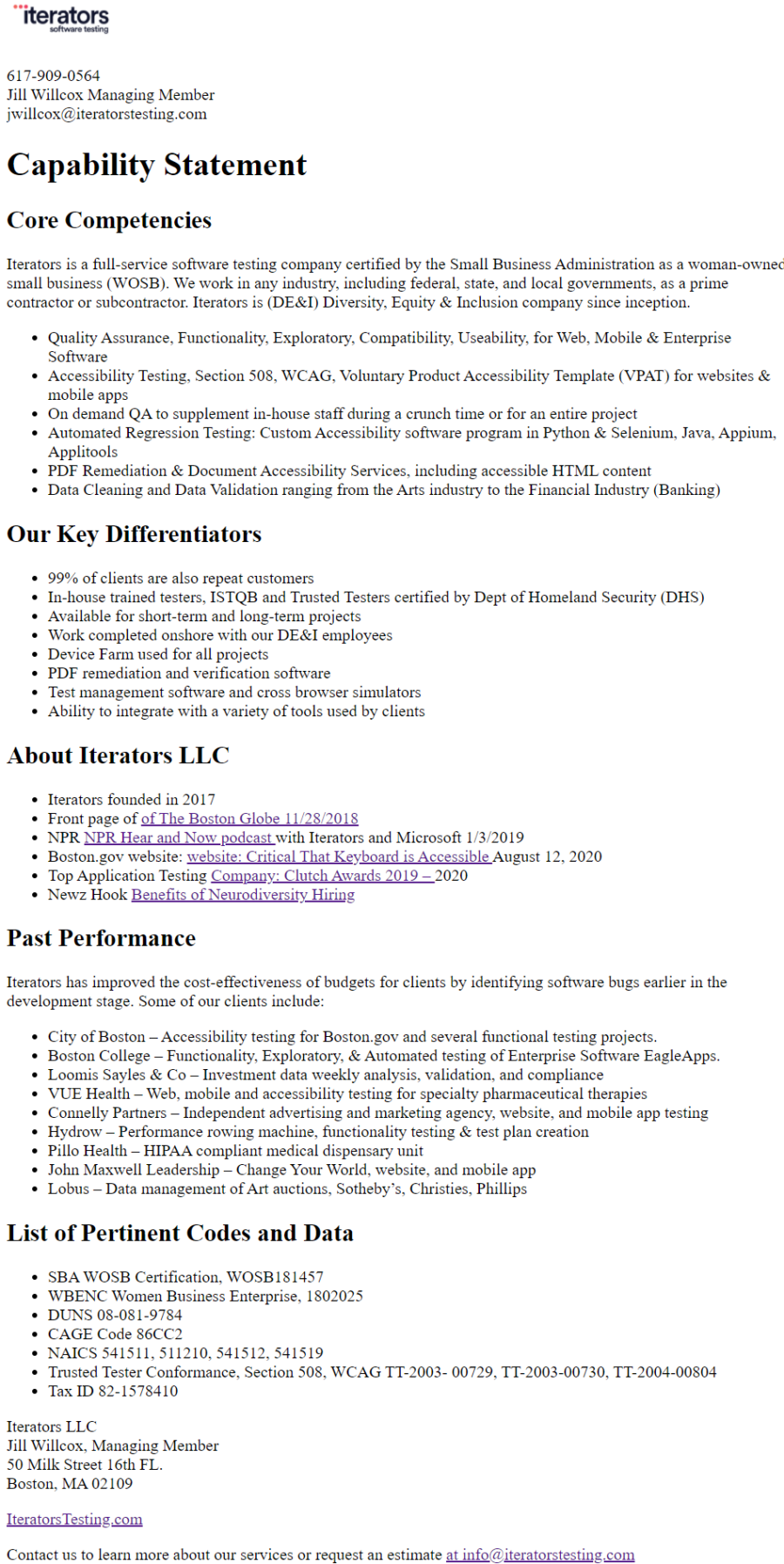 Learn more about our Accessibility Remediation services.
About the Author
Jill Willcox has worked on accessibility issues for most of her professional career. Iterators is an inclusive women-owned small business (WOSB) certified by the Small Business Administration and WBENC. We provide software testing services for websites, mobile apps, enterprise software, and PDF remediation services, rendering PDFs ADA compliant.
Next Post
Iterators LLC has recognized DE&I since its inception, Women owned small business loca...
Previous Post
Iterators employs talented people with the ability to see patterns and sequencing. Dat...
Unique People Unique Approach Quality Results
We Can Help You
Contact Us
Iterators LLC is Certified Women-Owned Small Business (WOSB) and Women's Business Enterprise National Council WBENC-Certified WBE