The Power of a Chance - Baseball and a Novel Approach to Business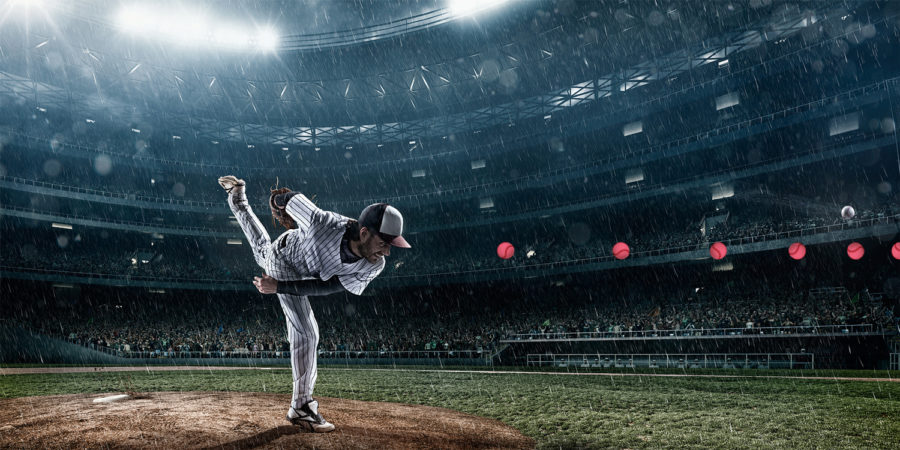 How Iterators Uses Data to Hire the Best Candidates
Many people have read the Michael Lewis book, Moneyball: The Art of Winning an Unfair Game, or seen the movie. The concept of Moneyball is simple − the Oakland A's needed to compete against other baseball teams that had tremendous operating accounts to hire elite talent, but without equivalent resources. To create a team with top players, the Oakland A's used statistics and data to determine which athletes to choose out of those whose value was typically overlooked. With this novel approach, General Manager Billy Beane and Paul DePodesta, the assistant general manager, were able to produce a winning team comprised of undervalued players.
The lessons learned from the Oakland A's approach can be applied to the business world as well

Jill Willcox
---
They also used data to discredit "appearance bias." According to Paul DePodesta, "Once we've made up our minds, we resist information that doesn't agree with our conclusion." To the world of baseball, appearance bias discounts athletes based on a number of criteria, such as being older than optimal, injured, a lack of experience with a given position on the field, a certain level of pay, previous statistics in college and other team(s) for which they played. Billy Beane and Paul DePodesta ignored all rules except to keep an open mind. The Oakland A's went on to win the division using unconventional methods.
Paul DePodesta explained, "Subjectivity ruled the day in evaluating players. We had a completely new set of metrics that bore no resemblance to anything you'd seen. We didn't solve baseball. But we reduced the inefficiency of our decision making." The Oakland A's used statistics to determine how many times a player got on base. They did not consider data other teams used to value players, including earned run averages and the number of strike outs, just how many times a player got on base because you must get on base to earn a run and win.
Discrediting Appearance Bias in Business
The lessons learned from the Oakland A's approach can be applied to the business world as well. Companies routinely base hiring decisions primarily on a candidate's interview; however, there are segments of the population that are highly qualified but do not perform well in the hiring process. Consequently, these candidates are passed over and companies do not benefit from the skill sets they offer.
For instance, in establishing a software testing company we used many principles from the Moneyball playbook. We employ often overlooked but extremely talented people with specific skills, namely, the ability to see patterns and sequencing. Just as Billy Beane and Paul DePodesta relied on statistics, data suggests people who are neuro inclusive, such as individuals with ADHD, individuals on the autism spectrum, with dyslexia or anxiety disorders have special abilities and can give a company a competitive advantage.
By looking past "cookie cutter" employees and focusing on accepting neuro inclusive candidates that displayed success in identifying patterns and sequencing, we were able to address any appearance bias. Our only question: can this candidate find software bugs easier and faster than other groups of people? We adopted an approach similar to the Oakland A's only question: can this player get on base.
We build upon the skills our candidates already have. They are highly intelligent − many have earned college or advanced degrees in statistics, math and computer science. We foster a positive environment and teach every member of our company to respect co-workers. We continue to train them to develop their skills to increase their accuracy and find an ease for doing their work effectively. We let them feel pride when they find bugs that no one else has found.
The result: Our team does significantly better software testing than typical candidates, and we can therefore provide our clients higher-quality results. By rejecting appearance bias, we assembled a group of top-rate, traditionally undervalued talent that helps us achieve our goals and exceed client expectations.
Restructuring the Hiring Process
There is still a long way to go. I recently exhibited at the Massachusetts Conference for Women in Boston, which is the largest women's conference in the country. We were next to some large technology companies who have long track records of embracing diversity. A representative from one organization told me that their company is right for everyone, but everyone is not right for their company. They had a recruiting event during the conference and we were able to observe all the candidates seeking a position with this large, Cambridge-based company. One of the company's representatives sought me out to ask, what she deemed, an important question – how Iterators gets applicants to self-identify themselves so that they can be "considered" for employment. I listened and asked my own question, which was, "Why do they have to self-identify themselves first?
About the Author
Jill Willcox has worked on accessibility issues for most of her professional career. Iterators is an inclusive women-owned small business (WOSB) certified by the Small Business Administration and WBENC. We provide software testing services for websites, mobile apps, enterprise software, and PDF remediation services, rendering PDFs ADA compliant.
Next Post
PRF Remediated Documents, Accessibility
Unique People Unique Approach Quality Results
We Can Help You
Contact Us
Iterators LLC is Certified Women-Owned Small Business (WOSB) and Women's Business Enterprise National Council WBENC-Certified WBE