The Importance of Rethinking Our Strengths
It is week two of my mentorship with TJX and today we are going to discuss Iterators' strengths, weaknesses, opportunities and threats (SWOT). I can identify many in each category, especially our strengths which includes our neurodiverse employees and their adaptability during this unusual period. I also know some weaknesses and am eager to hear my mentors' opinions.
During our discussion, one mentor states being a small business is a weakness, and I have it listed as a strength. He explains that companies are concerned small businesses will close and cites the effect COVID-19 has had on small businesses. I hear it's also a risk, and his job is to mitigate risk and find the best vendor that can complete the job.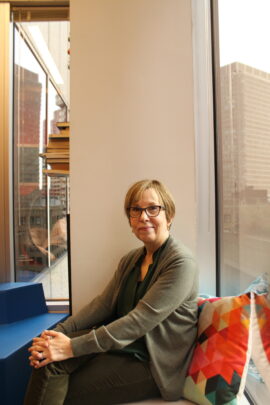 It is hard to hear and harder to wrap my head around. My immediate thoughts are it's a risk to hire anyone ‒ any employee, any vendor, anyone. Just look at the rate of attrition. In a study done by Mercer, the national average for total separations is 20.1%.1 I think later I cannot imagine a business that has not taken risks to be successful, big or small, but I'm beginning to understand his point. I believe having dedicated employees and being a passionate owner of Iterators means we are going to make every effort to meet our deliverables ‒ possibly more so than those who are merely a small part of a large organization. However, hearing my mentor's point of view on the risks associated with hiring a small company is eye opening. Examining our business through a SWOT analysis is invaluable, and I love being able to get this data. I don't have to agree, but to succeed, I have to understand the parameters we are up against.
As a small business, we did everything any business ‒ large or small ‒ would do during a crisis. For example, we moved computers to all our employees' homes with each having an array of phones, tablets and other equipment for testing purposes. We moved to a different office, with less square footage, and when we did not have client work, we trained our employees on additional testing specialties. Two new employees took part in training offered by the Department of Homeland Security on accessibility testing to be knowledgeable of WCAG 2.1 while another wrote a program for automated regression testing in accessibility, ensuring that we catch software bugs by running the program rather than re-testing, which reduces our client's overall cost and frees up extra time for us to take on an extra job.
I ask my mentors if being a women-owned small business is important and am told "it's a checkbox I either fill in or leave blank." I have written before about the diversity of thought women bring to technology, as an example, and cite examples of mistakes made when there's a lack of diversity in the room.2 However, learning my mentors' priorities and how others think when hiring a vendor has been enlightening.
My mentorship session is over for today and I now have to wait two weeks to speak with them about this again. We didn't get through the entire SWOT analysis and will continue at our next meeting. It's so valuable to have these conversations. I realize the importance of knowing others' perceptions. What I think is a strength or weakness is only my point of view. If someone is thinking of it as a weakness, it's good to know, and in the coming weeks we will discuss that too.
About the Author
Jill Willcox has worked on accessibility issues for most of her professional career. Iterators is an inclusive women-owned small business (WOSB) certified by the Small Business Administration and WBENC. We provide software testing services for websites, mobile apps, enterprise software, and PDF remediation services, rendering PDFs ADA compliant.
Next Post
As a woman-owned small business I was lucky enough to have a mentorship with TJX and w...
Unique People Unique Approach Quality Results
We Can Help You
Contact Us
Iterators LLC is Certified Women-Owned Small Business (WOSB) and Women's Business Enterprise National Council WBENC-Certified WBE