How Outsourced Application Testing Can Transform Your Company
When launching a new software product, it's tempting to forego hiring an outsourced QA firm to have your own in-house team test the product. After all, you'll be saving yourself money, right? But hiring a software testing company can actually end up transforming your own business in several positive ways.
Less Stress For Your Own Employees
Hiring an outsourced software testing team immediately takes the added pressure off of your own employees. It means they can focus on their own job duties without the added stress of working software testing into their schedule, which is its own project in itself that may require longer hours. This will keep productivity levels high as they work on the next big project on the agenda.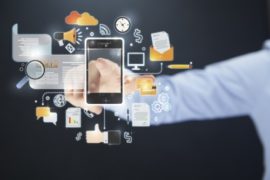 And if your product requires localization, a QA team can test it to ensure the language translates properly for your customers outside of your country. Chances are you may not have staff members that can ensure the software conforms to any cultural differences as well, particularly if the product is to be released in several foreign countries. A software testing company can thoroughly test localization in products for you.
We all know how stressful it is when there's a functionality issue with your website. Hiring a company dedicated to keeping things running smoothly through the use functional testing ensures you don't lose prospective clients due to overlooked glitches.
You'll Save Money
It may seem counter-intuitive, but paying a fee for software testing services may save you money in the long run. For example, testing mobile apps requires running the software on several devices including tablets and mobile phones. You could end up spending thousands of dollars buying these devices yourself if they're not readily available in your office, and using valuable time setting them up, you could hire a company with its own in-house testing lab that already owns and is familiar with these devices as well as the latest operating systems and browser versions.
Using outsourced software testers will also uncover any bugs in the software program early on so they can be remedied before its released to your customers. It's always best to repair any glitches or problems before a product is released to avoid the cost and time associated with trying to fix it for the next version, and to avoid any backlash from unhappy customers.
You'll Gain Competitive and Customer Insight
While an outsourced QA team certainly isn't going to divulge any of your competitors' secrets, if they've worked with products in your industry before then they may be able to offer insight into what features are popular and how customers are using them. They will also provide you unbiased, fresh feedback about your software product and be able to view and use it in the same manner your customers would.
You'll Gain a Trusted Partner
If all goes well with your chosen software testing outsourcing company, then you'll have a trusted partner to go to when you're ready to release your next new software product or updated version of a current product. You'll save time asking colleagues for recommendations or researching outsourced QA teams for the right one.
Helpful Resources:
About the Author
Jill Willcox has worked on accessibility issues for most of her professional career. Iterators is an inclusive women-owned small business (WOSB) certified by the Small Business Administration and WBENC. We provide software testing services for websites, mobile apps, enterprise software, and PDF remediation services, rendering PDFs ADA compliant.
Previous Post
As a woman-owned small business I was lucky enough to have a mentorship with TJX and w...
Unique People Unique Approach Quality Results
We Can Help You
Contact Us
Iterators LLC is Certified Women-Owned Small Business (WOSB) and Women's Business Enterprise National Council WBENC-Certified WBE